Loren Denis doesn't rest on her laurels. At 33, she's already had a hugely successful modeling career spanning 15 years, traveling extensively and working for world-renowned brands, before her career on the other side of the camera ever began. While on vacation with her boyfriend and frequent collaborator, Anthony Vibert, we caught up with the talented young director at a coffee shop in Silverlake, just hours before the couple were due to return home to Paris. Carrying an almost overflowing macchiato, Loren gingerly slid over to our table announcing, "I don't want my heart broken!" before taking a photo of a milk heart, perfectly intact, atop her coffee.
It was only when she started filming reels for her peers some seven years ago that this new chapter began, "It opened my mind and my eyes to the artistic world," she reveals. Loren's keen eye and fresh approach continues to communicate a compelling aesthetic in her work. "It's more about an image, it's more about a generation. I'd rather show a generation through a product, compared to showing a product and using a generation. I think there is so much more to say," she tells.
Her raw, rhythmic directorial style has caught the attention of many. Most recently The Paris Opera, who this week launched their new digital portal The Third Stage with Loren's film O Comme Opera, alongside work from 14 other creatives, each, like Loren, selected for their artistic excellence and originality. "In Paris, we see a lot things about the Opera, and I really wanted [to create] something a little bit different. I really wanted to give a poetic and very artistic eye on everything we could see," she discloses.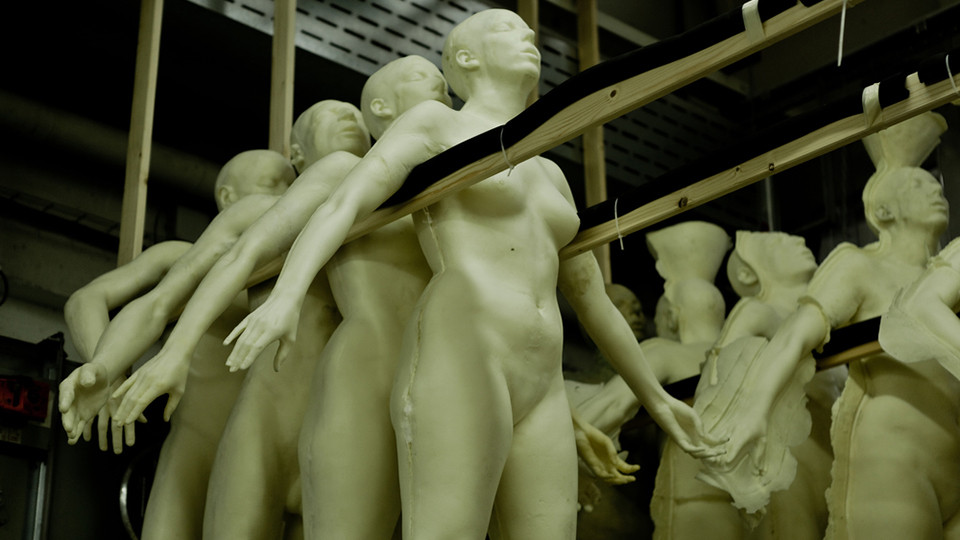 The Third Stage is an entirely digital platform, making it very distinct from The Paris Opera's two physical theaters, Palais Garnier and Opéra Bastille. It exists as a place to showcase all types of work from films, to drawings and animations, and is set to include collaborations with well-known artists Alex Prager, Jacob Sutton and Disney animator, Glen Keane.
"[The Paris Opera] is incredible, and we had to show that," Loren says. For O Comme Opera the brief was to explain, in a large way, what's going on at The Paris Opera and so the concept of going from A to Z seemed like the perfect concept for the site's first work. "[Then] we figured out it would be quite interesting to go from Z to A… and there are so many beautiful words starting with the A and I think it's worked. It had to be more and more progressive to get to the bouquet final [the grand finale]. We thought, from the beginning, that literal was very boring. It's supposed to be an artistic film, it's supposed to bring you emotions and try to get people's brains working. We tried to find words that could work on many levels, it was very interesting, I loved it."
Emotion is at the forefront of Loren's work, with ambience introduced through dichotomies of natural light and shadow, sound and silence, narrative structure and spontaneity. Frequently tipping concepts on their head, and never wanting to take the easy way out, Loren's work regularly embraces life's nuances. "I like not getting in the cliché. I am trying to give reality in my films," she declares before adding, "I like being organic. I like being close to my actors, or models, or dancers, and what we're trying to do through the writing is to give emotions. To find a different angle."
That different angle was what helped to spark the directorial career in the first place. Tasked with creating and editing casting videos for her fellow models, Loren found herself feeling happy to be behind the camera. "I didn't know when I started my career as a model that I would be a director. I was searching myself. When I was 19 it wasn't very comfortable for me to say, 'I'm a model' – I was searching for something else, since the beginning. I really found my way when I started to play with film, I really fell in love with films."
She then methodically taught herself all the skills she would need for success as a director. "It was interesting to me to learn every aspect of making a film; lighting, sound, editing, I did also a little bit of color grading. I think it's helped me now to have the right words. That's the reason I started off doing everything [on my own]."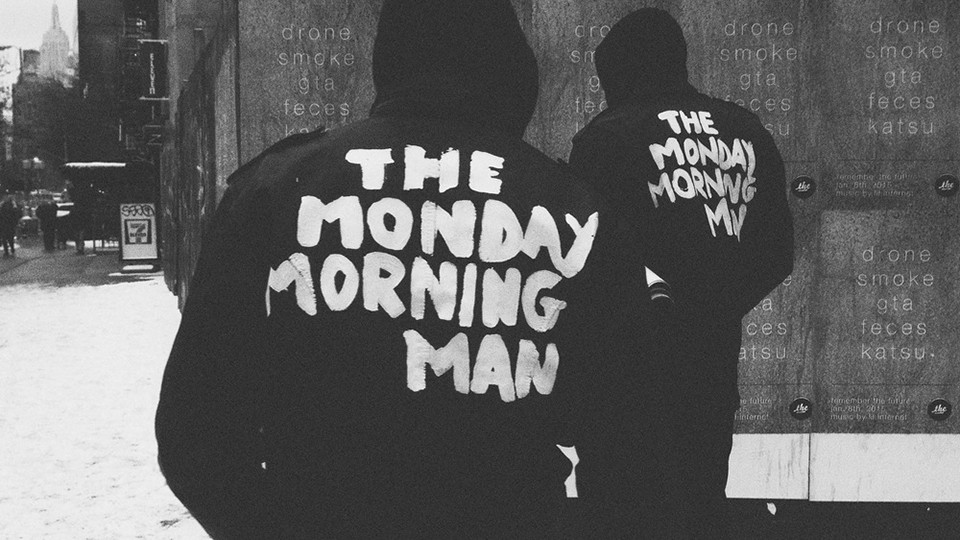 Loren has more work due out later this year, including a comedy she and Anthony recently made in New York, and a stunning new spot for The Monday Morning Man shoe. And while she's in no hurry right now, she's already looking toward a future directing for the silver screen. "I would love to do [a feature film]!" she smiles, "I would say I'm not ready yet, I don't have the story yet. I'm like that for everything I do in my life, I like going step-by-step. If I am saying yes, it's because I believe in it."